Pamella Foster
Public Profile
All Networks » Profile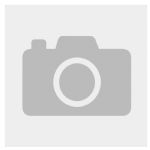 Learn more about Pamella from the profile below.
General Information
Gender: female
Birthdate: Monday, June 6, 1955 (68 years old)
Recent Posts

I'm Dr. Pamella Foster, your professor for this class. I've been a Christian over 60 years, with a few lapses in judgement along the way. I'm from Chicago and I love all things Chicago. I have a t-shirt that says, If you don't love Chicago, your wrong! I love the Word of God, which was a gift from my mother, who graduated to Heaven in March of this year. I love to talk about Jesus and all he has done; and my grandchildren. I'm not going to talk about my education, you can read that in the ...
Friends
Pamella has not added any friends to this profile.