McNeeley Research Page
Center for Biblical Research
Research Efforts of Don McNeeley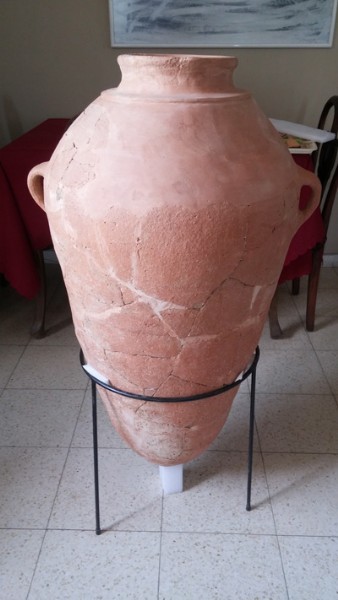 Primary Research Areas
Dr. McNeeley's primary research areas concern the Exodus period (Late Bronze period) and Israelite occupation from the late Judges Period (Iron I) though the Davidic Monarchy (Iron II). The experience and knowledge obtained during his reesearch frequently are integrated into his and other faculty classes. This process aligns with TBC's desire to provide education that "integrates Christian spirituality with the classroom experience."
1. A relatively new research area is a textual analysis of Exodus 1:11b that states, "They built for Pharaoh store-cities, Pithom and Raamses." Specifically, the research focuses on why the Hebrew word is here translated as Raamses while, in other locations, the translation is Rameses. Additionally, in the Septuagint, three cities are mentioned as being built by the Israelites while in Egypt.
2. Development of a Artificial Intelligeence (AI) database that would assist in identifying pottery types and the archaeological period they were created.
Results
Khirbet el-Maqatir: Four periods of occupation exist at Khirbet el-Maqatir: an Amorite Bronze Age fortress, an Israelite occupation from the late Judges Period (Iron I-II), a city from the NT era (Late Hellenistic/Early Roman), and a Byzantine monastery. Before 2010, the Associates for Biblical Research (ABR) work at Khirbet el-Maqatir focused almost entirely on the Bronze Age fortress. This fortress appeared in approximately 1550 BC, in the Middle Bronze III (MB III) period, and suffered violent destruction around 1400 BC, near the end of Late Bronze I (LBI). After 2010 the focus shifted to the New Testament city that covered significant portions of the Old Testament settlements.
A research effort resulted in an article for the Bible and Spade magazine. Please take some time and read the Coins of Maqatir article available by clicking here.
Above: Pithos jar from Khirbet el-Maqatir
Support
These efforts take resources and time. Please consider supporting these research efforts by donating to the school's website by clicking here.
If you are interested in learning more about these research efforts or would like to have a presentation at your church, please send me an email at don@cbrgroup.org